MAKING DERBY MORE ACCESSIBLE
Registered Charity No. 1155852
Derby Shopmobilty Ltd Company no. 8793220

There are 16 free disabled parking spaces available
for Shopmobility users.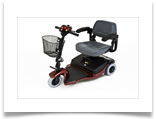 Derby Shopmobility
Intu Shopping Centre
Basement Car Park
31 Morledge
Derby
DE1 2AW
Terms And Conditions For Members

TERMS AND CONDITIONS
Derby Shopmobility Members are required to adhere to the Terms and Conditions of Use. Failure to do so could result in termination of membership. (4th May 2012)

1. To use the Scooters and Wheelchairs responsibly.
2. If the Scooter is left unattended at any time the key must be removed.
3. The Scooter/Wheelchair must be used with due care and attention.
4. Please note that Pedestrians always have right of way.
5. Scooter/wheelchairs are not to be used on roads except to cross from one side to the other.
6. Never hang bags etc. on the handlebars or near the speed controls.
7. Do not carry heavy bags etc. on the scooter base near your feet.
8. Always slow down when approaching automatic doors.
9. The scooter/wheelchair may only be used within the designated are as defined by Derby Shopmobility.
10. The Scooter must be returned no later than the agreed time.
11. Members under 18 years of age must be accompanied by a responsible adult who should sign the Membership Form on their behalf.
12. The Scooter must only be used by the person who hired it.
13. Children are not allowed to ride on a Scooter as a passenger under any circumstances.
14. All accidents must be reported by phone on 01332 200320 and on return to Derby Shopmobility.
15. Please report any faults or problems experienced with the Scooter/Wheelchair when it is returned to Derby Shopmobility.
16. In the event you cause accidental injury or damage to third party property and you make a claim and you can also claim under another insurance policy, we will only pay our share of the claim. You must tell us the name of the other insurance company and the policy number.

A copy of the above 'Terms and Conditions' is displayed in the
Derby Shopmobility premises at all times.
Derby Shopmobility reserves the right to refuse to loan equipment at their discretion.